The board of the Definity Insurance Foundation is made up of individuals who served on the Mutual and Non-Mutual Policyholder Committees that assisted in the demutualization of the Economical Mutual Insurance Company, two senior executives of Definity, and individuals with diverse voices and expertise to advance the Foundation's commitment to
supporting equity-deserving populations.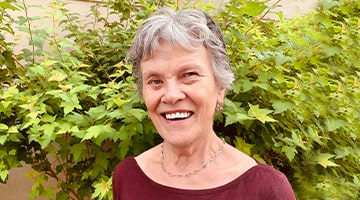 W.G. (Willy) Robinson
Board Chair
Willy Robinson's professional experience includes 30 years with a major Canadian bank and 15 with a credit union. To support this work, she earned an MBA and a master's in Management of Co-operatives and Credit Unions. She also holds a CPA, CMA, and an FICB (Fellow, Institute of Canadian Bankers). Highlights of her career include mentoring Credit Union GMs and boards in Malawi and Uganda; recommending and overseeing construction of a LEED Silver premise; participating in team efforts to receive an Ethics Award from the Better Business Bureau of Halifax; spending six months in Guatemala studying Spanish; and studying Dutch in the Netherlands for a year. She has previously served on the boards of Atlantic Central, League Savings and Mortgage, the Co-operative Development Foundation of Canada, and a number of community-focused organizations. Her board work has included serving on various committees, including in finance and audit, environmental and social responsibility, and resolution and governance. Currently, Ms. Robinson is Vice-Chair of the Canadian Co-operative Investment Fund. She's also a member of the Table of Impact Investing Practitioners and of the Investment Committee for the Canadian Worker Co-op Federation.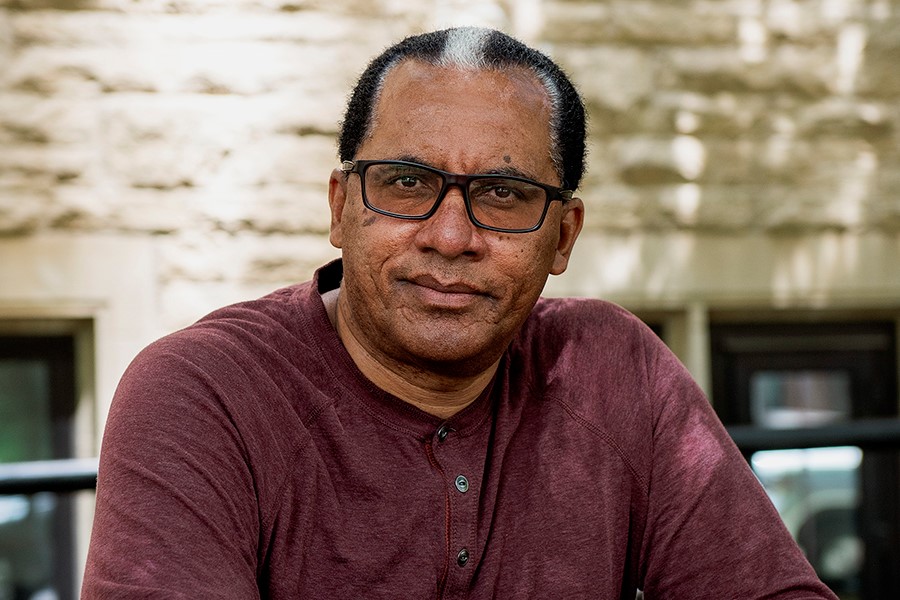 amanuel melles
amanuel melles (aman) is the Executive Director of the Network for the Advancement of Black Communities (NABC). He brings more than 28 years of management and senior management experience in various sub-sectors of the non-profit sector: settlement and immigration, community health, social services and community development, and funding & sector capacity. aman was on the Senior Management Team at United Way Toronto and the Director of Programs & Capacity Building where he led the development of the Organizational Capacity Building Unit and was responsible for leading the introduction of several innovative and creative leadership, capacity building, evaluation and granting programs aimed at building various capacities of non-profit agencies and communities in Toronto. Prior to his role at United Way Toronto, aman held various roles at OCASI, Lawrence Heights Community Health Centre and Family Service Toronto.
Over the years, aman has contributed to the vibrancy of the non-profit sector and communities as a Board member, executive officer and civic leader: Distress Centres Toronto, Social Planning Toronto, Ontario Council for International Cooperation, Inclusive Cities Canada's Toronto Civic Panel, Couchiching Institute on Public Affairs, African Canadian Social Development Council. In 2018, aman was appointed, for a two-year term, by Toronto's Mayor to sit on the Confronting Anti-Black Racism Unit's, City of Toronto, Partnership and Accountability Circle. Currently, he's the President of InterChange Community-Based Peacebuilding International Institute, sits on the Board of Social Innovation Canada and chairs the Board of Institute of Change Leaders. aman is an alumnus of the Maytree Foundation Leaders for Change and the Maytree-York University Management programs. As a former marine ecologist, aman often brings ecosystem thinking to his work with organizations and communities. aman is the recipient of the Jane Jacobs Prize, the New Pioneers Award, the African Canadian Leadership Award, and the Emancipation Day Underground Freedom Train Ride – Community Service Award.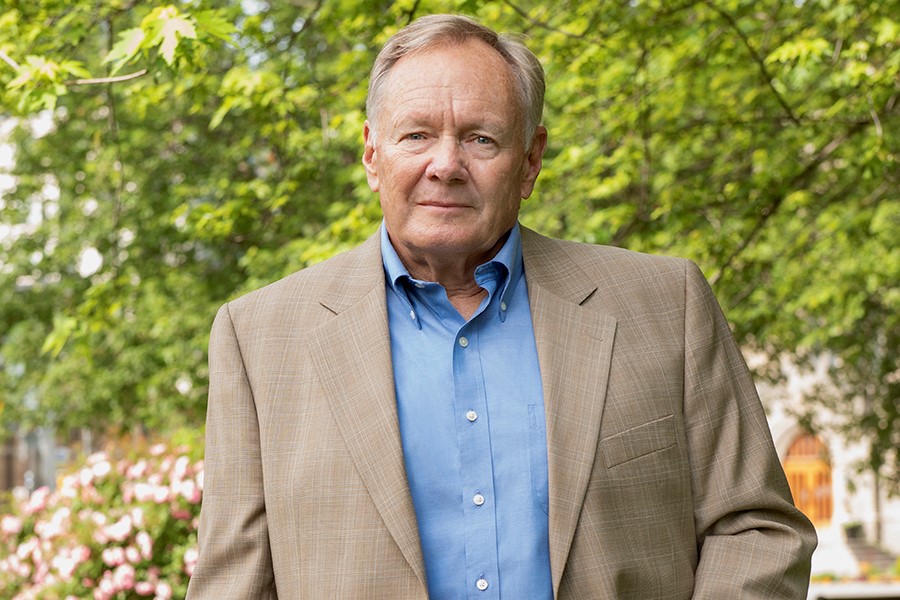 Brendon Hunt
Brendon Hunt brings to the Board of Directors his extensive knowledge and experience in capital and financial management, business development, mergers, and acquisitions. After obtaining a bachelor's degree majoring in law in 1978, he joined a small insurance firm originated by his father. Here, he was responsible for expanding the business through organic growth, acquisitions, a joint venture, and the incubation of several startup firms. Mr. Hunt transitioned ownership to the next generation prior to negotiating the sale of multiple businesses to the Canadian arm of a large international company, where he was retained for four years as vice president of acquisitions. He has published numerous articles and has taught at both St. Lawrence and Algonquin colleges. Mr. Hunt is currently the managing partner of a private equity and investment company and sits on the boards of both corporate and non-profit organizations. A focus of his charitable activities has been working with youth. In addition to serving as a Big Brother for more than two decades, he is a former Chairman of Laurencrest Youth Residence and has coached various levels of minor hockey and football. He has also spearheaded and raised funds for local charities. Mr. Hunt is a graduate of Carleton University and has earned the designation of Canadian Certified Insurance Broker and the title of Chartered Insurance Broker.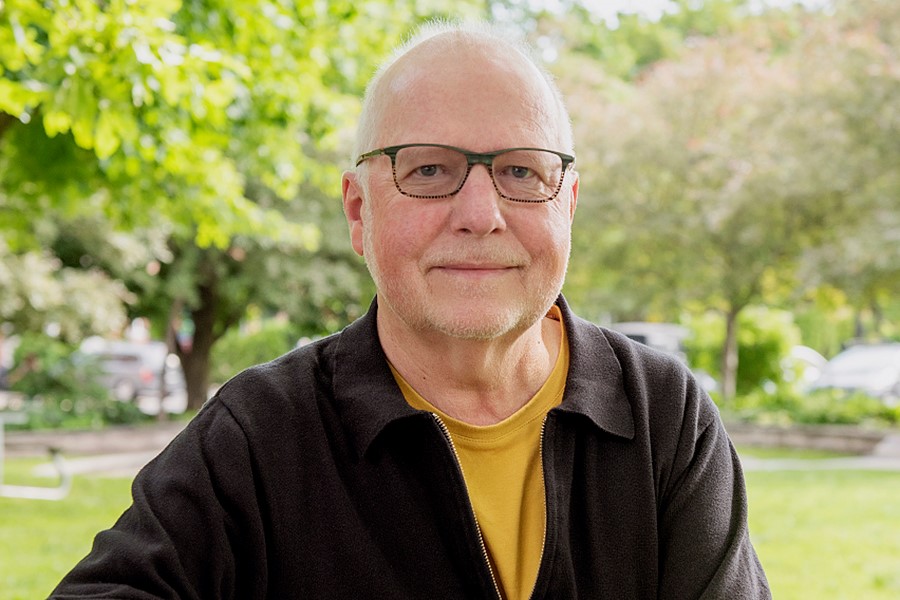 William (Bill) McCrea
Bill McCrea's career has taken him through private-sector business leadership positions to senior-level public service roles. He co-chaired the Mutual Policy Holder Committee in negotiating the Economical demutualization agreement. He has proven results in the areas of corporate governance, legislation and regulation, finance, compliance, privacy law, mediation and negotiations, communications, and leadership. In his volunteer life, Mr. McCrea has led community-based organizations which included chairing a local Scouts Canada parent advisory group. He has been heavily involved with the United Way, being responsible for the largest division in the Region of Waterloo campaign for many years. Mr. McCrea oversaw the Ministry of Finance Provincial Employees Community Services Fund for the Province of British Columbia for several years. Under his leadership, these organizations saw improvements in how they were run and, more importantly, the success they achieved, growing year over year and assisting their communities in even more ways. In addition to earning a Bachelor of Environmental Studies degree from the University of Waterloo and an MBA from Wilfrid Laurier University, he is a Fellow of the Insurance Institute of Canada.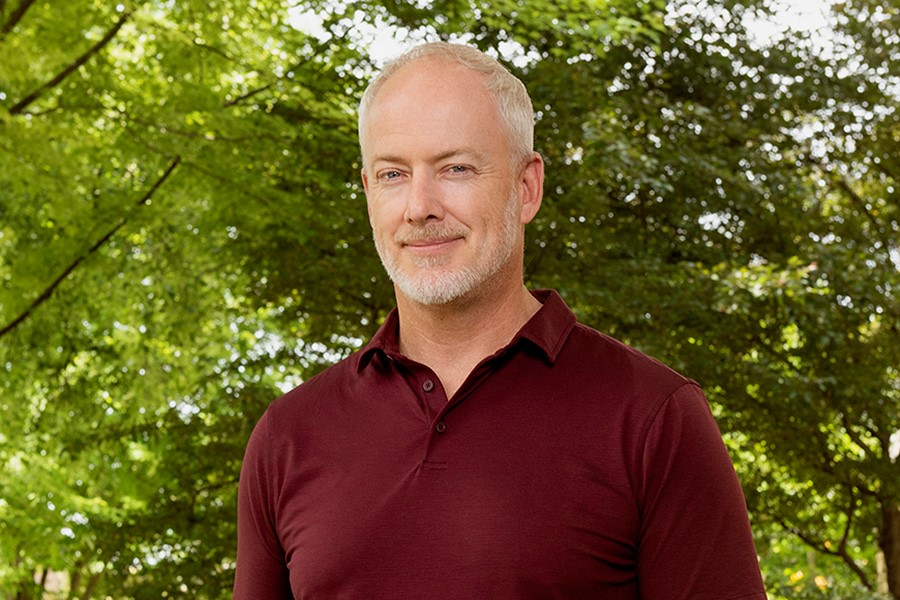 Innes F. Dey
Innes Dey is a financial services executive with more than 23 years of professional experience, and more than 18 years in advisory and senior management positions within the financial services sector. A lawyer by background, Mr. Dey has been Senior Vice-President, Legal and Strategy of Economical Insurance since February 2018, where he provides stewardship over legal and corporate governance matters, strategic initiatives, government relations activities and corporate strategy development. For the past ten years, he has led the development and execution of Economical Insurance's demutualization agenda. In his volunteer life, Innes has worked with Habitat for Humanity to help local communities address a variety of housing needs. Mr. Dey holds a B.Sc. (Hons) from Western University, an LL.B. from Queen's University at Kingston and is a member of the Law Society of Ontario.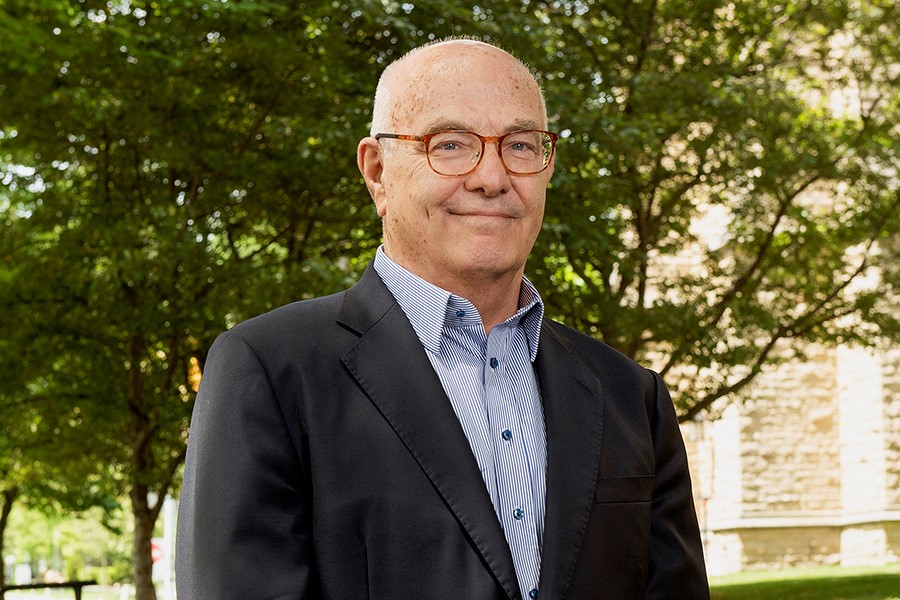 John Bowey
John Bowey joined the Economical Board in May 2011. He was appointed Chair of the Economical Board in January 2016 and previously held the position of Vice-Chair. He is a retired partner of Deloitte LLP, where he held a number of leadership roles including Managing Partner of Deloitte in Southwestern Ontario, Chairman of the Board of Deloitte Canada, and member of Deloitte's global board of directors. He also serves on the boards of Waterloo Brewing Ltd. and Kognitiv Corporation. He is a past Chair of the board of directors of The Princess Margaret Cancer Foundation and a past Chair of the board of Governors of Wilfrid Laurier University. He has served many charitable organizations over the years, including Cambridge Big Brothers, Cambridge Family Crisis Shelter, the Sunbeam Centre, and the Victorian Order of Nurses. Mr. Bowey has a BA in Economics from Colby College in Waterville, Maine and an MBA from the Ivey School of Business at Western University. He is a Fellow of the Chartered Professional Accountants of Ontario, holds the ICD.D designation from the Institute of Corporate Directors, and is a recipient of the Distinguished Governor Award from Wilfrid Laurier University.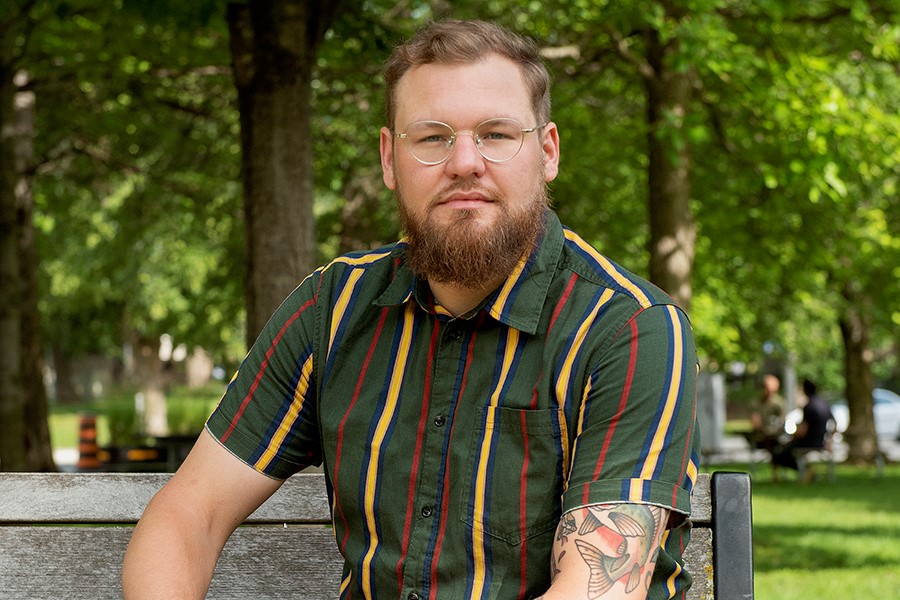 Justin Wiebe
Justin Wiebe is a Métis citizen from Saskatoon in Treaty 6 and Métis Territory. He is passionate about rethinking philanthropy, systems change, and building movements of solidarity across different communities. He currently works as the Lead, Innovation and Strategic Growth at the Mastercard Foundation in the EleV program focusing on improving Indigenous youth education and employment outcomes. He formerly worked at the Ontario Trillium Foundation in the Youth Opportunities Fund. Justin is also on the board of The Circle on Philanthropy and Philanthropic Foundations Canada, a WEF Global Shaper, and a co-founder of The Mamawi Project.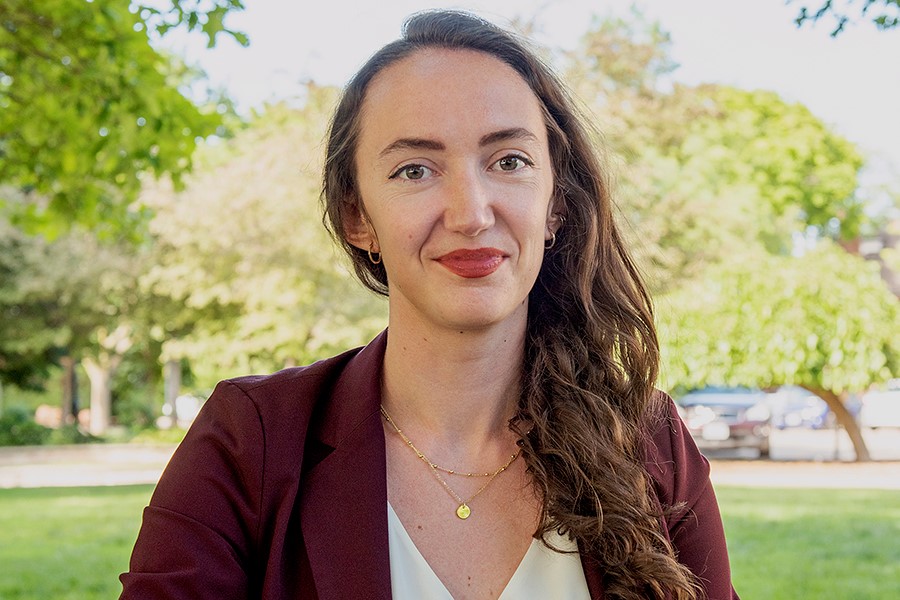 Katie Wheatley
Katie has extensive experience working in responsible investment, community development, Indigenous rights recognition, and environmental sustainability. Today based in Montreal, Quebec, Katie serves as Head of Canada for the UN-supported Principles for Responsible Investment (PRI), which unites responsible investors to work towards sustainable markets that contribute to a more prosperous world for all.
Previously, Katie directly supported asset owners in developing and furthering their approach to responsible investment governance while at SHARE. Prior, she led the award-winning Reconciliation and Responsible Investment Initiative, which collaborates with Indigenous and non-Indigenous investors to build capital markets that advance reconciliation goals and respect for Indigenous rights. This was informed by earlier direct work for First Nation governments in Western Canada to uphold their rights and title. Katie has also published peer-reviewed literature on Indigenous rights recognition, human-nature interactions, and oil sands governance.
Katie holds a BA in Joint Honours International Development and Anthropology from McGill University and an MA in Environmental Anthropology from the University of Saskatchewan. In 2022, Katie was recognized by Corporate Knights as a Top 30 under 30 Sustainability Leader in Canada.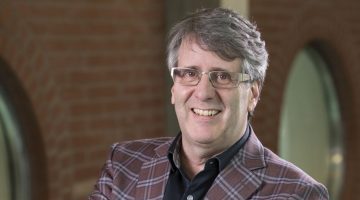 Marcel Lauzière
For much of his career, Marcel Lauzière has headed national nonprofit organizations: Founding Executive Director of the Canadian Federation for the Humanities and Social Sciences; President of the Canadian Council on Social Development; and President and CEO of Imagine Canada. He has also been a senior public servant in Canada and abroad: Special Advisor to the President at the Social Sciences and Humanities Research Council of Canada and Deputy Chief Executive in the New Zealand Ministry of Social Development. Marcel is currently President and CEO of the Lawson Foundation.
He has been an active volunteer on boards and committees including the International Council on Social Welfare, the Statistics Canada Advisory Committee on Social Conditions, the Governor General's Advisory Committee on Giving and Volunteering, the Accounting Standards Oversight Council, and the Public Policy Forum. He is the Past-Chair of the Board at YMCA Canada and is currently a Director at BGC Canada. He was awarded the Queen Elizabeth II Diamond Jubilee Medal (2012) and the Governor General's Cross for Meritorious Service (2016) for his work in philanthropy, as well as an honorary degree from George Brown College.  He holds an MA in Canadian Social History from the University of Ottawa.
Marcel lives in beautiful Cantley, Québec.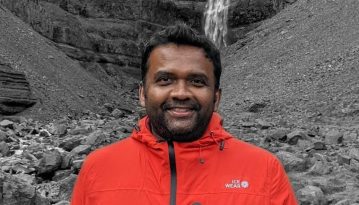 Mritunjay (MJ) Sinha
A social entrepreneur-operator and an investor, Mritunjay (MJ) helped build a multi-million-dollar micro-loan portfolio in rural India and helped create a co-operative that served over 200 entrepreneurs. For the last few years MJ has worked in impact and responsible investing. Through his bootstrapped advisory firm, he has helped deploy over C$400M through private-market impact investing, and another C$500M through responsible investment strategies for several family offices, foundations, and financial institutions.
MJ is the Treasurer for Computers for Success Canada; a Board Director for Philanthropic Foundations Canada, and Tapestry Capital; and sits on the Impact Investment Committee for the Laidlaw Foundation; and the Investment Committee for the MakeWay Foundation Canada.
MJ's passion for social change is complemented by his experience in Capital Markets, Corporate Strategy, and Global Health, and his degrees in Computer Engineering and M.B.A.
MEET OUR CHIEF EXECUTIVE OFFICER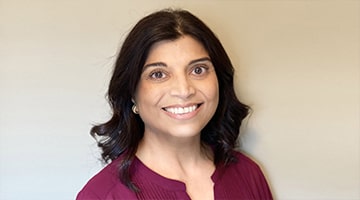 Arti Freeman
Chief Executive Officer
Arti has nearly 20 years' experience in the philanthropic sector leading granting programs and strategies, organizational change initiatives, and business process improvements. In 2003, Arti joined the Ontario Trillium Foundation (OTF), one of Canada's largest grantmaking foundations. Most recently, she was the Manager of Partnership Investments at OTF, where she led the successful rebuilding of the Partnership Investment program that connects the non-profit, public, and private sectors to build a stronger non-profit sector in Ontario. While at OTF, Arti served in a variety of roles. Her work resulted in the design and implementation of innovative philanthropic models and investments that build local communities across Ontario. Prior to joining OTF, Arti led the training and consulting offerings at the Centre for Community Leadership at Niagara College, where she concurrently served as a consultant for Niagara's non-profit sector. Her community service experience includes Board of Trustees, Brock University, Board Member, Bethlehem Housing and Support Services, and Big Sister, Big Brothers and Sisters of North and West Niagara. Arti received a Bachelor of Science in International Business from Assumption College in the Philippines and a Master of Science in Poverty Reduction and Development Management from the University of Birmingham, United Kingdom.